On the CIPM 2018 in Wuhan we introduced our brand-new system solution. Many machines need water for cooling and temperature regulations. The common way is to connect to the public water supply (6 bar, 1/2"), reduce the pressure flow and temperature to the desired values, and allocate to one or more places inside the machine. A lot of different small valves and fittings are used to design this process.
No need any more to…
assemble many valves and fittings and waste assembly time

waste huge space for the allocation inside the machine

design an individual block and pay high design cost

spend much time to qualify the individual designed product
 
Application range:
Dosing | water treatment | Bakery machines | tooling machines | injection moulding | …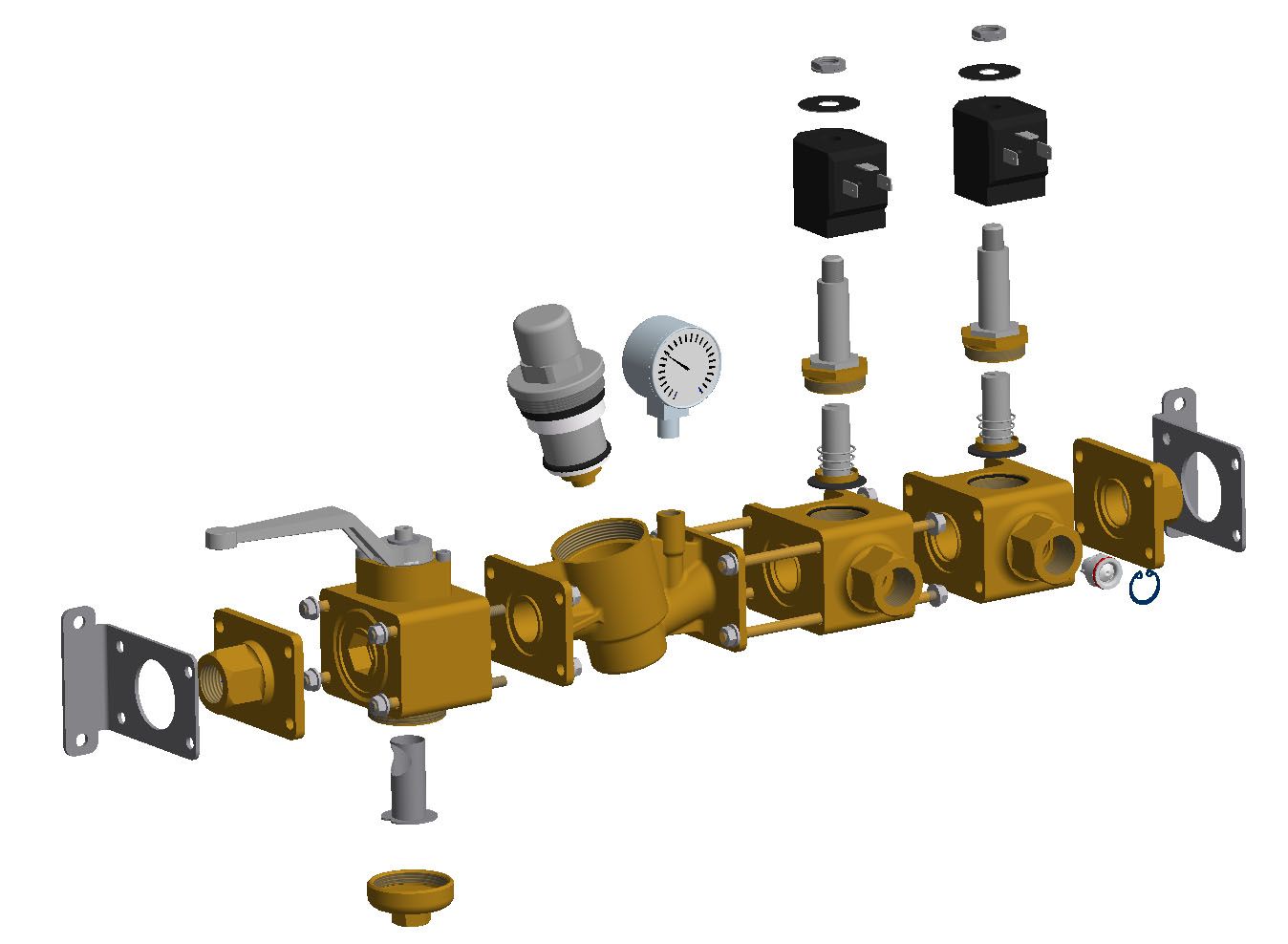 A typical configuration for cooling water
What is your design?
This configuration shows a typical process: the incoming water passes a ball valve to open or close your inlet cooling water. The integrated strainer cleans the water to protect the valves. The pressure reducer is used to set the individual pressure for your application, displayed on the manometer. Then the water is distributed to two outlets, that are opened and closed by solenoids valves.
The basic data:
Medium temp: -10°C up to +80°C

Size: DN15 (G1/2")

Working pressure: 0-6bar

Material: brass / CW614N
Comparison of a typical standard solution and system block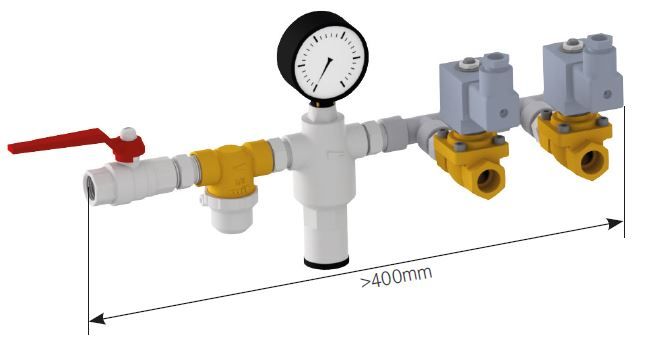 1 ball valve, 1 strainer, 1 pressure reducer, 2 solenoid valves, 8 fittings = 13 parts + assembly time (seal 14x)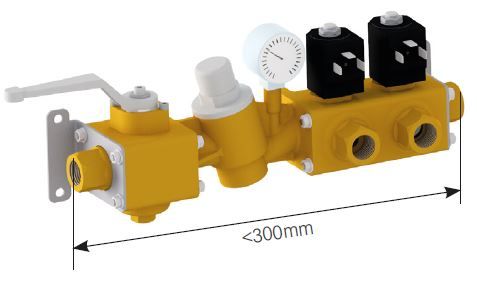 1 ball valve with integrated strainer, 1 pressure reducer, 2 solenoid valves = 4 parts + assembly with bolts/screws
USE OUR "BUILDING SET" FOR YOUR INDIVIDUAL CONFIGURATION!