Stainless steel hoppers
The right quality for your application
From non-food grade for abrasive, pasty and fluid media, to food grade with polished and grinded welding seams and surfaces, to pharmaceutical grade we offer the right hoppers for your applications. Special designs such as eccentric or double-wall hoppers are also possible. We are happy to discuss your special needs with our skilled employees.

Hoppers for all manufacturing processes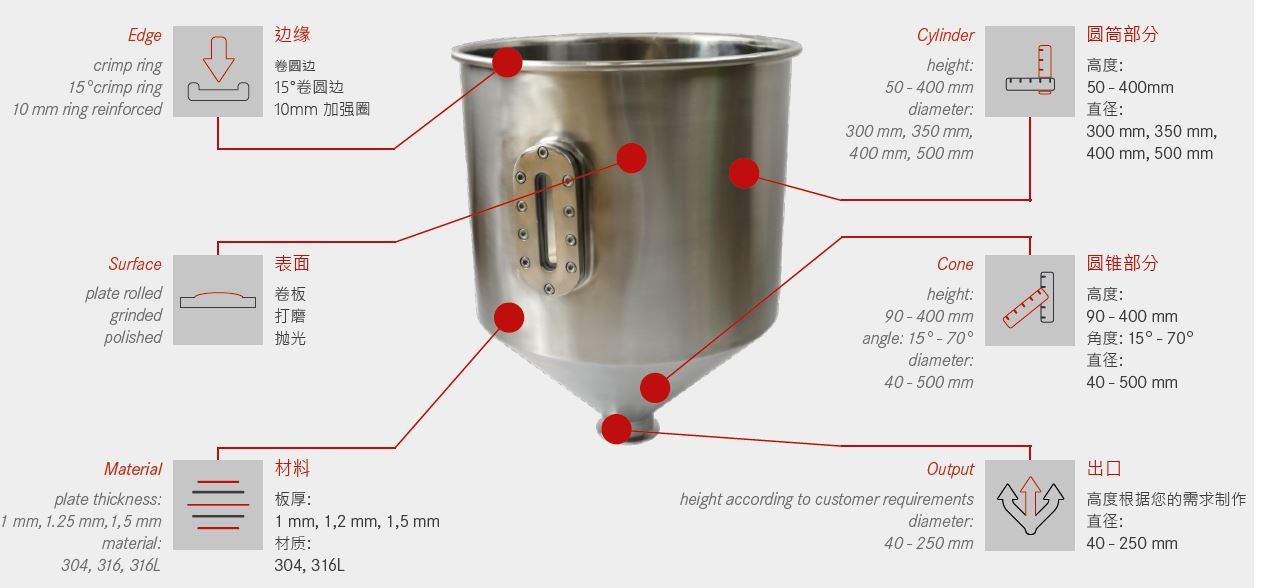 Options
inspection glasses

cover

flanged

butterfly valves

eccentric design

additional exits

ball valve
We also invite you to send us your drawing, so we can calculate your individual hopper!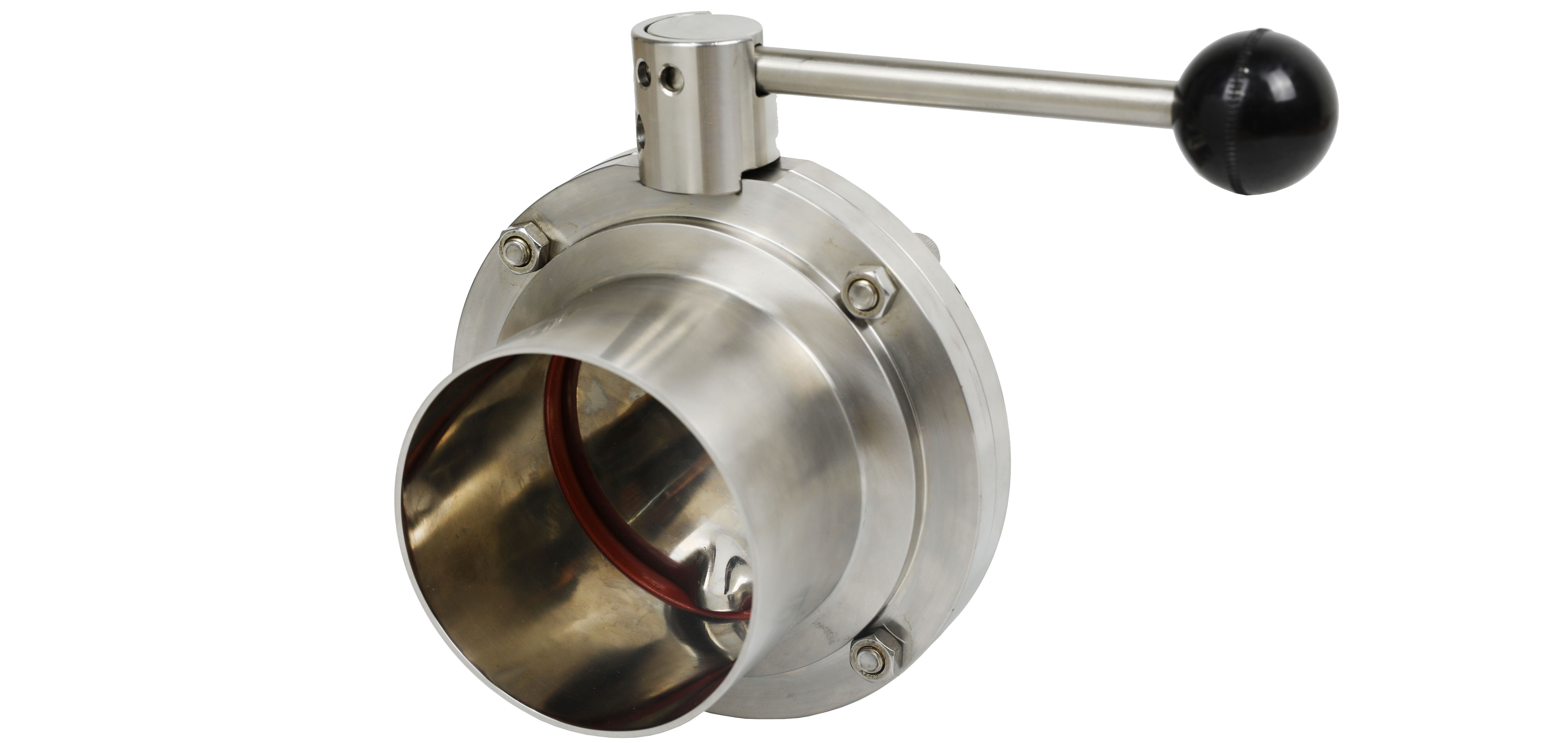 Choose your surface quality grade:
GRADE 4
Polished surfaces (Rz 0,8). Electropolishing as an option. Suitable for food and pharma applications.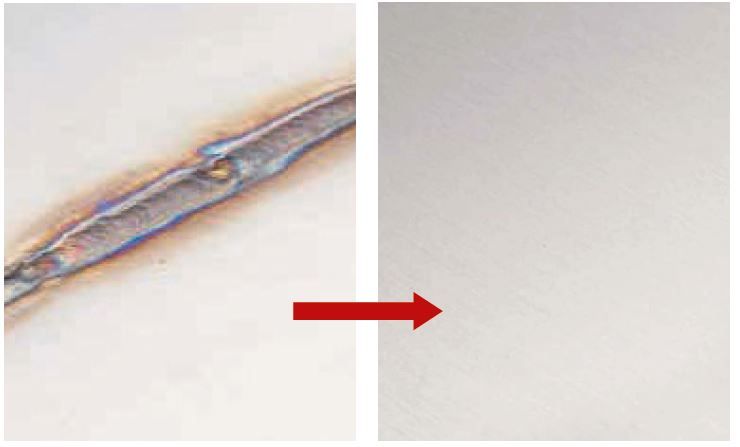 GRADE 3
A grinded surface with planed welding seams (P180). On request also with glass-bead blasted surface or brush-finished.
Suitable for food applications or for optical reasons outside.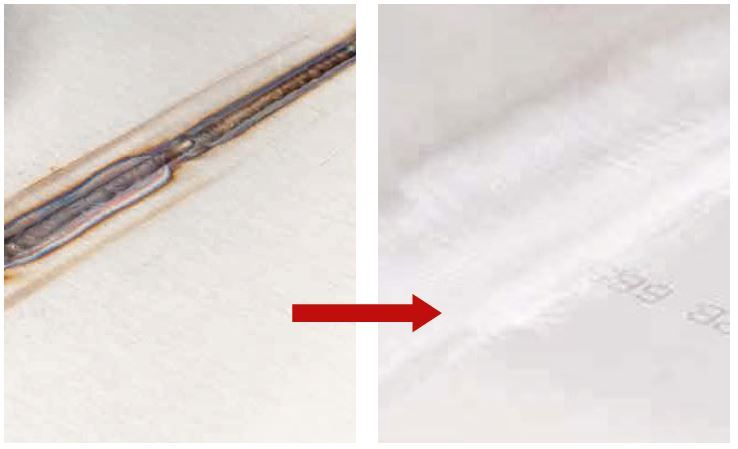 GRADE 2
Planed welding seams with removed annealing colours. Suitable for non-food-industries, for example extruders.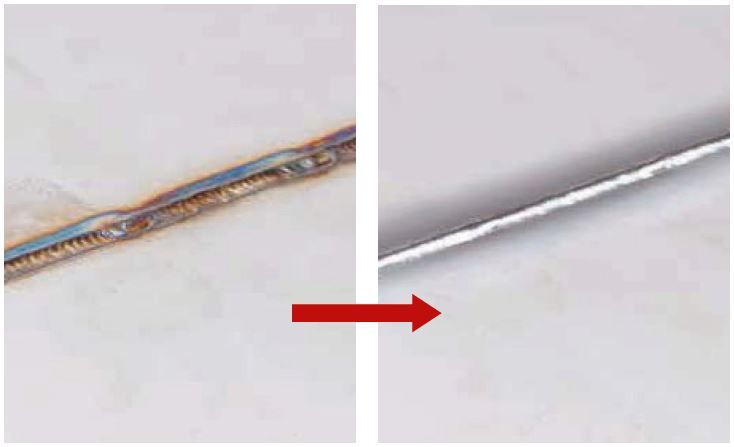 GRADE 1
Removed annealing colours on visible welding seams.